The world of e-commerce is constantly changing and evolving. There has been an emerging trend of using product videos on product listings. Global marketplaces like Amazon and Taobao now allow merchants to include short videos in their product listings along with still images. Videos may seem daunting to some people but statistically, the benefits outweigh the efforts to make a video.
Apart from using product videos on marketplaces, they also serve as effective marketing efforts on social media platforms like Facebook and Instagram. A survey done by Animoto has shown that 96% of consumers find videos helpful in their purchasing decisions online and 73% of them are more likely to purchase the product if there was an explanation video of it. These video content also give off positive impressions of a company and make them look more trustworthy.
The following are a few types of product videos you can consider using.
1) Product Demo Videos
Product demonstration videos are basically "how-to" videos that give an explanation on how the product works. For product demos, it is best to showcase products that have unique features or multiple uses to it.
Take this Dyson's hair tutorial video for instance:
In less than 90 seconds, the video provides demonstration on how to style one's hair when using their Dyson Airwrap™ styler. By showing the before-and-after with a quick and simple explanation, it intrigues consumers to buy the product.
Product demo videos are efficient and engaging because it explains the product within a short span of time – it helps that people are visual creatures that has short attention spans. These videos are usually scripted beforehand and need to be kept relatively brief while covering as much information. Hiring professionals would be the best way to ensure high quality production but this also means higher costs need to be incurred.
Suitable for: Electronics, Household Products, Toys, Skincare, Cosmetics, etc.
2) Unboxing Videos
Unboxing videos have been increasingly popular recently, perhaps due to natural curiosity of most people. Just like the name implies, unboxing videos are people unpacking the product while narrating their actions. In some cases, the product will be explained in detail and sometimes be demonstrated as well. Unboxing videos are particularly effective for products that has amazing or creative packaging.
The best way to go about this is to engage social media influencers for a collaboration whereby they upload an unboxing video in return for monetary or the free products itself. Unboxing videos are well liked due to its authenticity as consumers perceive these videos as real reviews that showcase the product exactly for what it is. Some consumers may even purchase the product just to get the same unboxing experience.
Here is an unboxing video done by Mongabong that includes her demonstration and detailed reviews:
Although unboxing videos take up a longer time span, it provides an authentic and realistic experience for viewers who are also consumers who may potentially buy the product. Considering that there is already established trust between the influencer and the viewers, the unboxing video will most likely drive sales if the reviews are positive. This also improves brand awareness and increases traffic if the influencers are able to reach to a new audience. However, every influencer charge differently based on the varying factors such as engagement rate. Therefore, preliminary research must be conducted to ensure that you are paying the right price.
Unboxing videos can also be done in a more formal way such as this video from Xiaomi introducing the Redmi Note 8:
In this unboxing video, they displayed all the items that was inside the box, followed by explaining the different features that the Redmi Note 8 has. This makes the video informative enough for the viewers to understand the product within a short span of time.
Suitable for: Subscription boxes, Electronics, Toys, Skincare, Cosmetics, etc.
3) Stop Motion Animation
Stop motion animation is a filmmaking technique that captures one frame at a time, with the product items physically being moved between frames. When the series is played back, it creates an illusion of the items moving independently. It is a creative marketing strategy where it requires some visual planning, but it is worth the effort because these videos are eye-catching and fun to watch.
A stop motion animation video shot by SnappyFly showcasing a product from The Tea Story: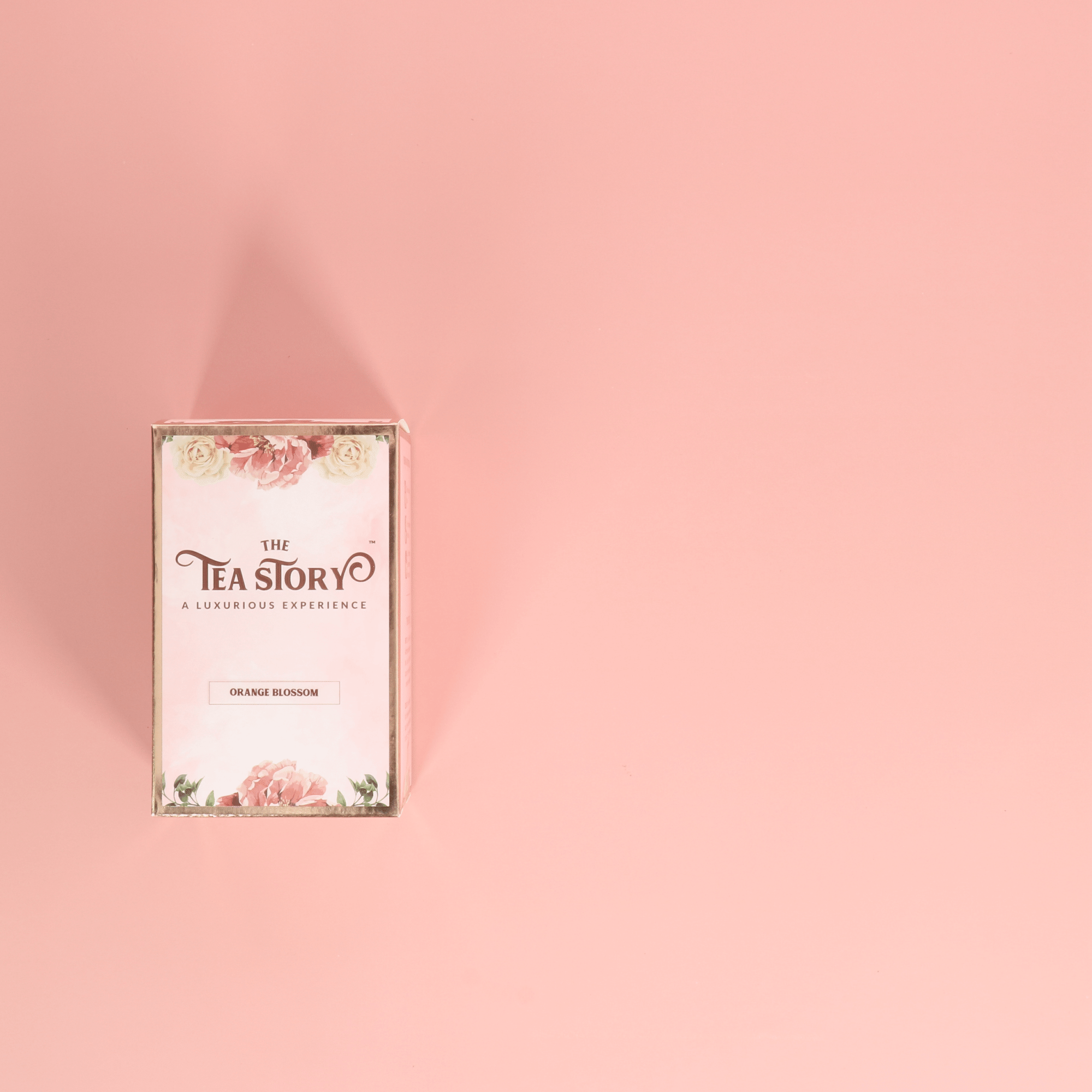 In this animation, an unboxing style was used to display the items inside the product along with a demonstration on how to use it. The creative and unique animation increases brand value and builds a positive brand image as people know that these videos take an effort to make.
Other than it being pleasing to watch, a successful stop motion animation video creates an impact etched on the viewer's mind. Some may even share the video with their friends which gives free word-of-mouth publicity. However, a huge downfall would be the amount of effort and time it takes to produce such videos.
Suitable for: Fashion, Electronics, Skincare, Cosmetics, etc.
4) Story Videos
Story videos are produced by sharing the story behind the product. These behind-the-scenes content can include but not limited to the following: reason why the product was created; the manufacturing and packaging process; how it solves a problem for consumers; customer testimonials or interviews. Successful story videos build brand personality that can help consumers identify and remember the brand easily.
A video showcasing the craftsmanship of a CHANEL handbag:
Other than what was shown in the video, there are also implicit information which made this video a successful one. The person in the video can be seen handling the products with care, which in turns conveys a positive brand message that CHANEL emphasizes on quality and pays attention to details. There are also people commenting from the video that they like how CHANEL shows how their handbags are elegantly and beautifully handmade.
Story videos encourages engagement as it builds an emotional connection with their consumers which may resonate with their values. Such content increases a company's overall transparency which will lead to a gain in brand authenticity, reputation and consumer trust. According to a research by Sprout Social, 86% of consumers believe that transparency from businesses is more important than ever before, and 85% of them are more likely to stick by a business during a brand crisis if it has a history of being transparent. However, some difficulties are inevitable such as the visual planning, the sourcing of location to film, the availability of equipment and crew, and the high cost that comes with it.
Suitable for: Fashion, Accessories, Perfume, etc.
5) 360 Product Videos
360 product videos are created by placing a product on a turntable and film a continuous 360-degree video of it. It is effective in providing a better visualization of a product compared to still images, especially when consumers are concerned with the overall design of the product and would prefer to view all angles of it. Using a 360 video also allows consumers to freely pause the video at any angle of the product rather than being restricted to a few static images. For clothing, it is best to be worn on mannequins before filming to shape the silhouette of the product for the illusion of looking as if it was being worn by a real-life person.
An example of a 360 product video shot by SnappyFly presenting the BUTTON's wireless earbuds:
By incorporating 360 product videos, it advances visual information thereby redeeming the lack of in-store experience. By allowing more control to view different angles, it makes consumers feel that the company is not hiding any product flaw from them. Product returns will also be reduced greatly as consumers have better clarity of the product before making a purchase. Therefore, improving business reputation due to the increase in consumer trust.
This type of videos are one of the easiest to produce as it does not involve much planning and requires low cost and time. However, 360 product videos may not be too useful in conveying brand messages as compared to the other type of videos.
Suitable for: Apparel, Accessories, Electronics, etc.
There you have it – 5 types of product videos that are proven to be effective in e-commerce marketing. While videos take more time and effort than still images, they do better in brand storytelling and engages their audience on a more emotional level. It's time to differentiate your brand from the others and we hope to have inspired you in creating video content.
If you are looking to get professional help, do feel free to contact SnappyFly for affordable yet high quality product videos!