Fast, Affordable, Hassle-free!
Your images can be delivered much faster and affordably - from $15 onwards. We handle the pick-ups and deliveries of your products too.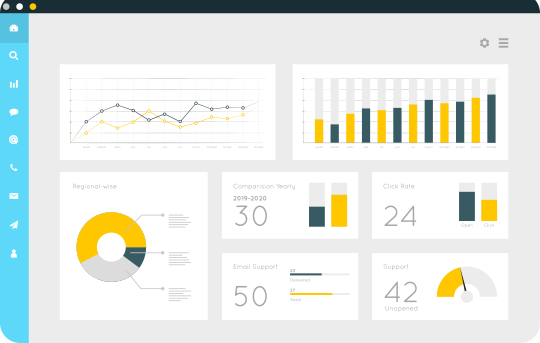 Take flyt.
Fly-t to our platform, where you can place orders, review and download images.
(Pst! There is more we can do)
EXPLORE FLYT NOW
1 to 100,000 products
No job is too big or small for us. With our technology, workflow and know-hows from working with major marketplaces and supermarts, we are ready to help.
LEARN MORE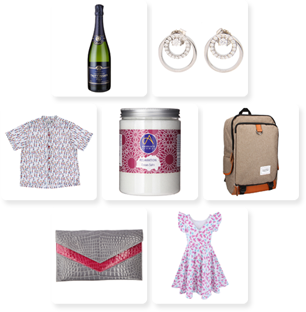 Loved by over 500 brands and marketplaces
G
Genie Yamaguchi
1 year ago
I've gotten multiple clients to work with SnappyFly to shoot their products! 10/10 would recommend. The whole process is a TOTAL BREEZE — they pick up your products straight from your door, have the products shot and they're ready for selection, payment and download . The support staff is very responsive, super helpful and provides quality service. Even when working with products with mirrored surfaces, the shots come out amazing. A great business run by good people.
Posted On
R
Raavee Shanker
1 year ago
It was great experience to work with SnappyFly. They considered all our inputs carefully and delivered the photos exactly as were needed. Will definitely work with them again!
Posted On
A
Ann Hock Ong
1 year ago
SnappyFly is a business partner of Beepbeep! a quick commerce platform that does groceries within 15 minutes.

SnappyFly supported the images on majority of fresh produce selections with very professional shots and take initiative to improvise. Love their flexibility in booking for schedule.

Great partner! Cheers to more partnership ahead.
Posted On
J
Jiao Yong Gang
1 year ago
We having been working with SnappyFly for all our photography for our accessories store on Shopee and Lazada. They are able to handle 100 pcs at a single time and with a very quick turnover of images. Their prices are cheap and saves my time. We strongly recommend the service and prices of this company. Don't try to save time and take your own pictures, give them to SnappyFly and solve all your problems!
Posted On
A
Arne Gramckow
1 year ago
Incredibly skilled in their crafts, super approachable and collaborative, and great people to boot. Our images are superb, and we're super excited for the world to see them. Thank you
Posted On
M
Miles Morales
1 year ago
Fantastic Photos! really got what I expected indeed! Will soon seek their services again!
Posted On
J
Juliet Ong
1 year ago
The team was quick to respond to our needs and made sure we got the best shot possible. Thanks for the superb styling and collaborative attitude!
Posted On
R
Rosita Fernandez
1 year ago
SnappyFly were very professional in their approach. They listened very carefully to our needs and delivered a video ad that was classy and had that cool "X" factor! I highly recommend them! Excellent service!
Posted On
d
dezenna kua
2 years ago
Always love working with such an amazing and reliable team! Highly recommend working with Snappy Fly for your product shoots for high-quality work.
Posted On
M
M
2 years ago
Great price. Good quality and Amazing work. If any of you have any photos be it product or anything. Try Vincent and the team. Really amazing work!
Posted On
P
Playyard SG
2 years ago
Awesome communication with SnappyFly team. Always responsive and accommodating even to last min requests. Expect high quality photo shoots from SnappyFly!
Posted On
P
Petra Novotny
2 years ago
I've been working with SnappyFly since 2019 and I always come back to them when I need new product pictures. They're very reliable, professional, patient with all my requirements and always able to deliver the best the quality!
Posted On
T
Terra Chua
3 years ago
I've engaged them twice for my products' photography, and they've always given fantastic service and photos. Very friendly, accommodating and patient with my requests, even though some of our requirements were a little troublesome. Would definitely work with them again in the future!
Posted On
K
Kamsani Hussein
4 years ago
Good service. Fuss free.
Posted On
D
Dominic Pitt
4 years ago
Great service! Very efficient, especially with the pick up and drop off service. The quality of photos are amazing and even when we asked them to reshoot a couple of photos because the product wasn't quite in the right position, there were no issues and they were happy to do it. We will definitely be using them again.
Posted On
S
STABILO SINGAPORE
4 years ago
We used their services for photo taking. Its quick, very professional and according to our requirements. The turn around is quick too! Highly recommended.
Posted On
I
Isabel Deckel
5 years ago
Excellent, fast work, super proffessional and extremely kind! Loved working with them and highly recommend them.
Posted On