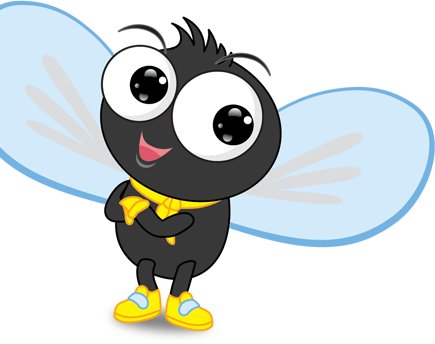 Privacy Policy
Protecting your private information is our priority. This page informs you of our policies regarding the collection, use and disclosure of personal data. This Privacy Policy applies to https://www.snappyfly.com/. SnappyFly provides e-commerce product photography services. By using our website and engaging our services, you consent to the data practices described in this page.
Information collection and use
We collect different types of information for various purposes to provide and improve our Service to you. We do not collect any personal information about you unless you voluntarily provide it to us. However, you may be required to provide certain personal information to us when you elect to use certain products or services available on the Site. These may include:
Registering for an account on our Site
Entering a contest held by us or one of our partners
Signing up for special offers from us or selected third parties
Sending us an email message or submitting an enquiry
Submitting your credit card or other payment information when ordering and purchasing products and services on our Site.
We will use your information for, but not limited to, communicating with you in relation to services and/or products you have requested from us. From time to time, we may also contact you via email for the purpose of providing announcements, promotional offers, alerts, confirmations and/or surveys. We also may gather additional personal or non-personal information in the future.
Types of Data Collected
PERSONAL DATA
While using our Service, we may ask you to provide us with certain personally identifiable information that can be used to contact or identify you. Personally identifiable information may include, but is not limited to:
First name and last name
Email address
Contact Number
Address
Company
Cookies and Usage Data
USAGE DATA
We may also collect information on how the Service is accessed and used. This may include information such as your computer's Internet Protocol address (e.g. IP address), browser type, browser version, the pages of our Service that you visit, the time and date of your visit, the time spent on those pages, unique device identifiers and other diagnostic data. This information is used for the operation of our service, to maintain quality of our service, and to provide general statistics regarding the use of our website. We may also disclose the general statistics data in our marketing materials, without providing any information that will allow the identification of you.
TRACKING & COOKIES DATA
We use cookies and similar tracking technologies to track the activity on our Service and we hold certain information.
Cookies are files with a small amount of data which may include an anonymous unique identifier. Cookies are sent to your browser from a website and stored on your device. Other tracking technologies are also used such as beacons, tags and scripts to collect and track information and to improve and analyse our Service.
You can instruct your browser to refuse all cookies or to indicate when a cookie is being sent. However, if you do not accept cookies, you may not be able to use some portions of our Service.
Examples of Cookies we use:
Session Cookies. We use Session Cookies to operate our Service.
Preference Cookies. We use Preference Cookies to remember your preferences and various settings.
Security Cookies. We use Security Cookies for security purposes.
Sharing of Information
THIRD PARTIES
We do not sell, rent or lease our customer lists to third parties. We do not disclose personal data to third parties (including transferring personal data out of Singapore) unless required by law or subject to a court order, or where you have consented to such disclosure in the course of our provision of services to you.
However we do use cloud-based infrastructure, and may store data, including your personal data, on cloud servers which may be hosted in or outside of Singapore.
We may share data with trusted partners to help perform statistical analysis, send you email or postal mail, provide customer support, or arrange for deliveries. All such third parties are prohibited from using your personal information except to provide these services to us, and they are required to maintain the confidentiality of your information.
COMPLIANCE WITH LAWS AND LAW ENFORCEMENT
We cooperate with government and law enforcement officials and such affected parties to enforce and comply with the law.
We reserve the right to disclose any information about you to government or law enforcement officials or affected parties as we, in our sole discretion, believe necessary or appropriate to respond to legal claims and processes (including, but not limited to, subpoenas), for the following reasons:
to protect our property and rights or those of a third party
to comply with any applicable law or regulation
to protect the safety of the public or any person
to prevent or stop activity we may consider to be, or which we consider poses a risk of being, illegal, unethical or legally actionable activity
Links to third party sites
Our website contains links to third-party websites that are not owned by us. We have no control over and assume no responsibility for the content, privacy policies or practices of any third party sites or services. We strongly advise you to review the Privacy Policy of every site you visit. If you access any third-party website, service, or content from our site, you do so at your own risk. You understand and agree that we will have no liability arising from your use of or access to any third-party website, service, or content.
Updates to the Privacy Statement
We reserve the rights to update and make changes to this Privacy Policy when required. All updates will be incorporated into the Privacy Policy and effective immediately. You are advised to review this Privacy Policy periodically for any changes.
Contact Information
SnappyFly welcomes your questions or comments regarding this Privacy Policy. If you believe that we has not adhered to this Policy, please contact us at:
21 Bukit Batok Crescent, #12-84 WCEGA Tower, Singapore 658065
Email Address: snappy@snappyfly.com
Telephone number: +65 6262 6162 (Monday-Friday, 9am-6pm)
Effective as of 23 April 2022