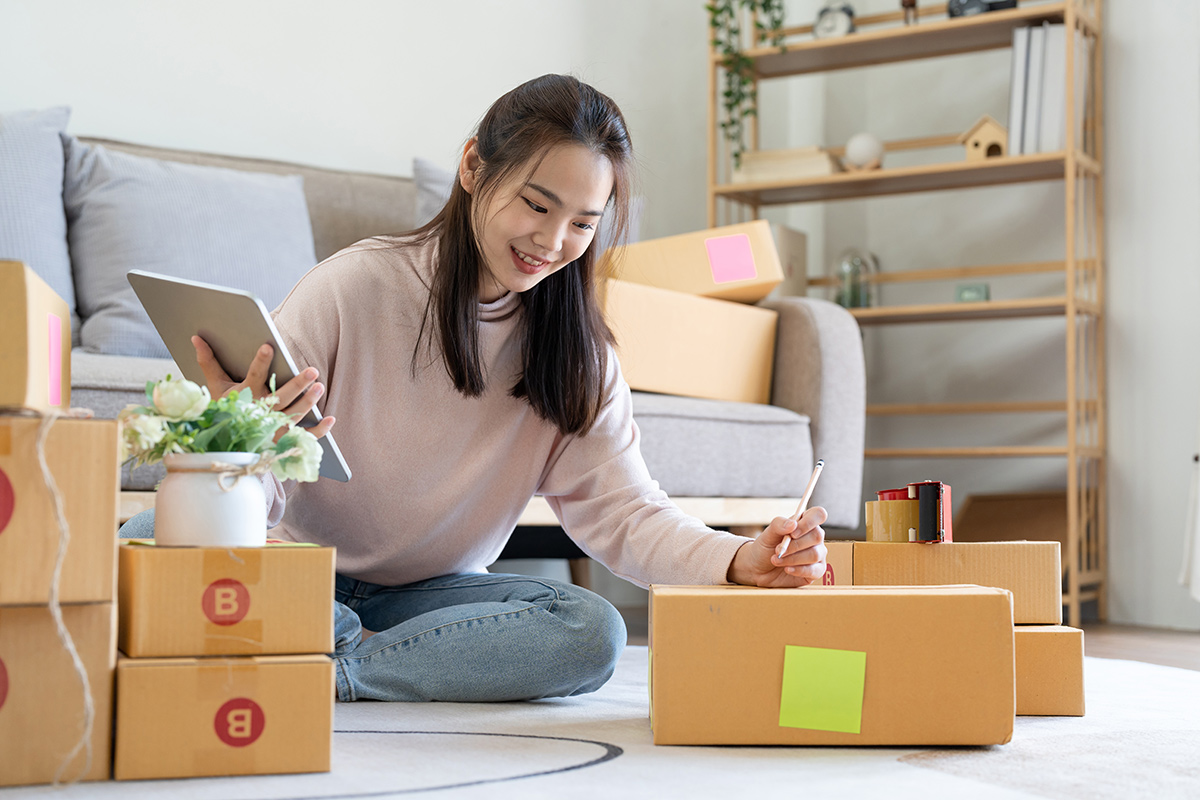 Setting up your e-commerce business and uploading images onto Shopify
Are you looking to move your business online? Or to start a new e-commerce business but need help figuring out how to?
Shopify
Shopify is an e-commerce platform launched in 2006, with over 1.75 million businesses from over 135 countries using its platform as of 2022. With over 2.1 million daily users, it's no doubt that you have heard of Shopify, either as a business owner or consumer. Not only is Shopify's interface user-friendly, but they have also developed many options and functions to customise your online store. From your storefront to advertising and even tracking your customers' orders, Shopify enables you to easily handle all these and more, saving you time and energy when setting up your online store.
Setting up your very own e-commerce store
Shopify has a wide range of free and paid themes you can browse through on the Shopify Theme Store. You can choose the theme that best suits your business and make your shop stand out from your competitors. Apart from the aesthetics of your store, the Shopify App Store is also available to help you optimise your store. From marketing to translation, Shopify has curated and created many applications that can boost your sales and allow you to better engage with your customers.
Shopify has also created its own payment provider that allows you to accept credit card payments from your customers. The simple setup will enable you to begin receiving payments instantly and provides your customers with a hassle-free checkout experience.
Collections function
No matter the type or number of products, you can easily create collections on your Shopify store to allow easy browsing. On your dashboard, simply make the collections, such as "New Arrivals" and "Sale".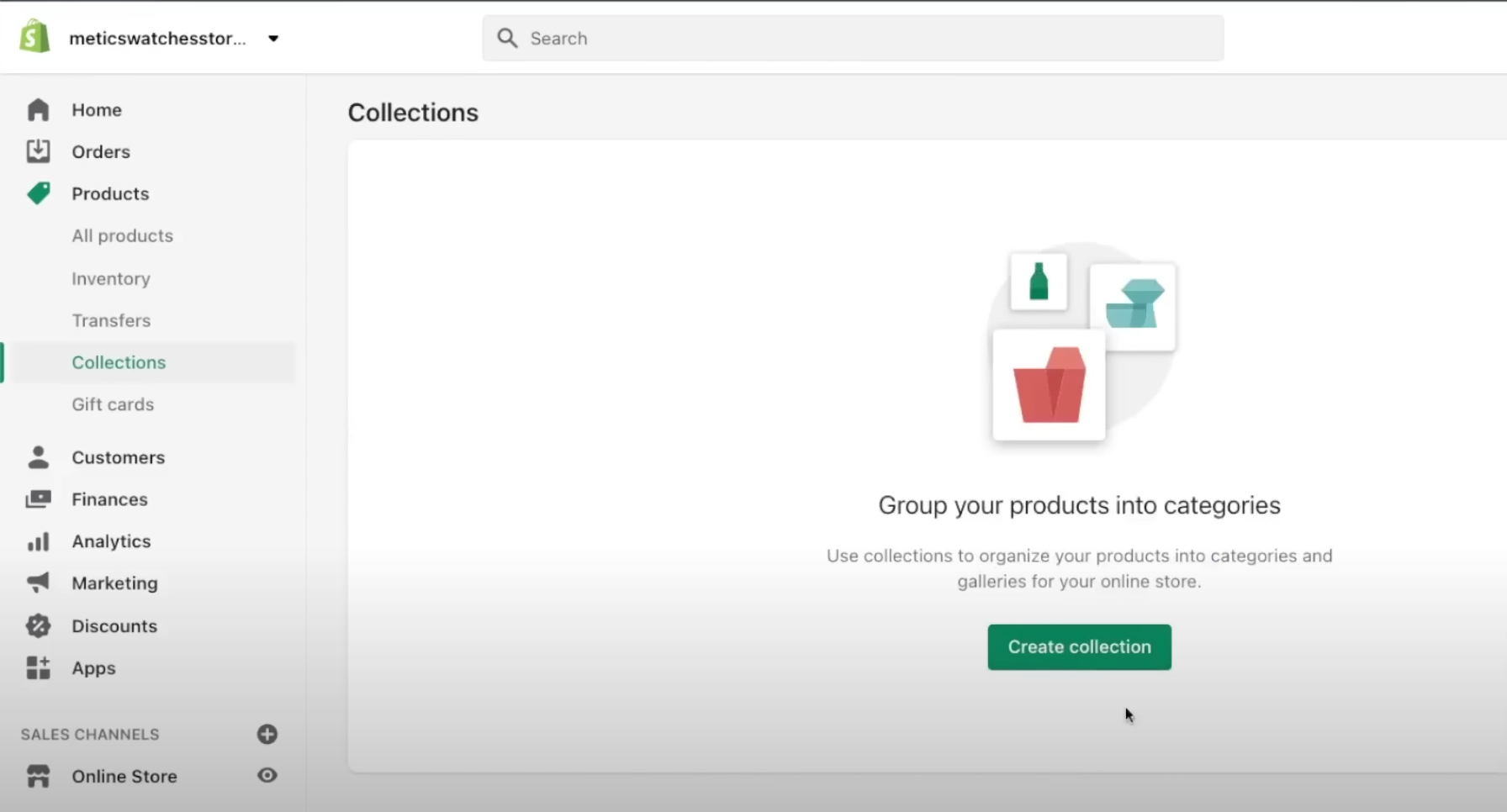 You can create as many collections as you need and add in items whenever you'd like. You can also choose to hide or show your collections, so you may create collections in advance and only make them visible when you're ready to launch them.
Adding products to your store
Of course, showcasing your available products is the most crucial part of starting your online business. To add your products, head to your dashboard and go to the 'Products' tab.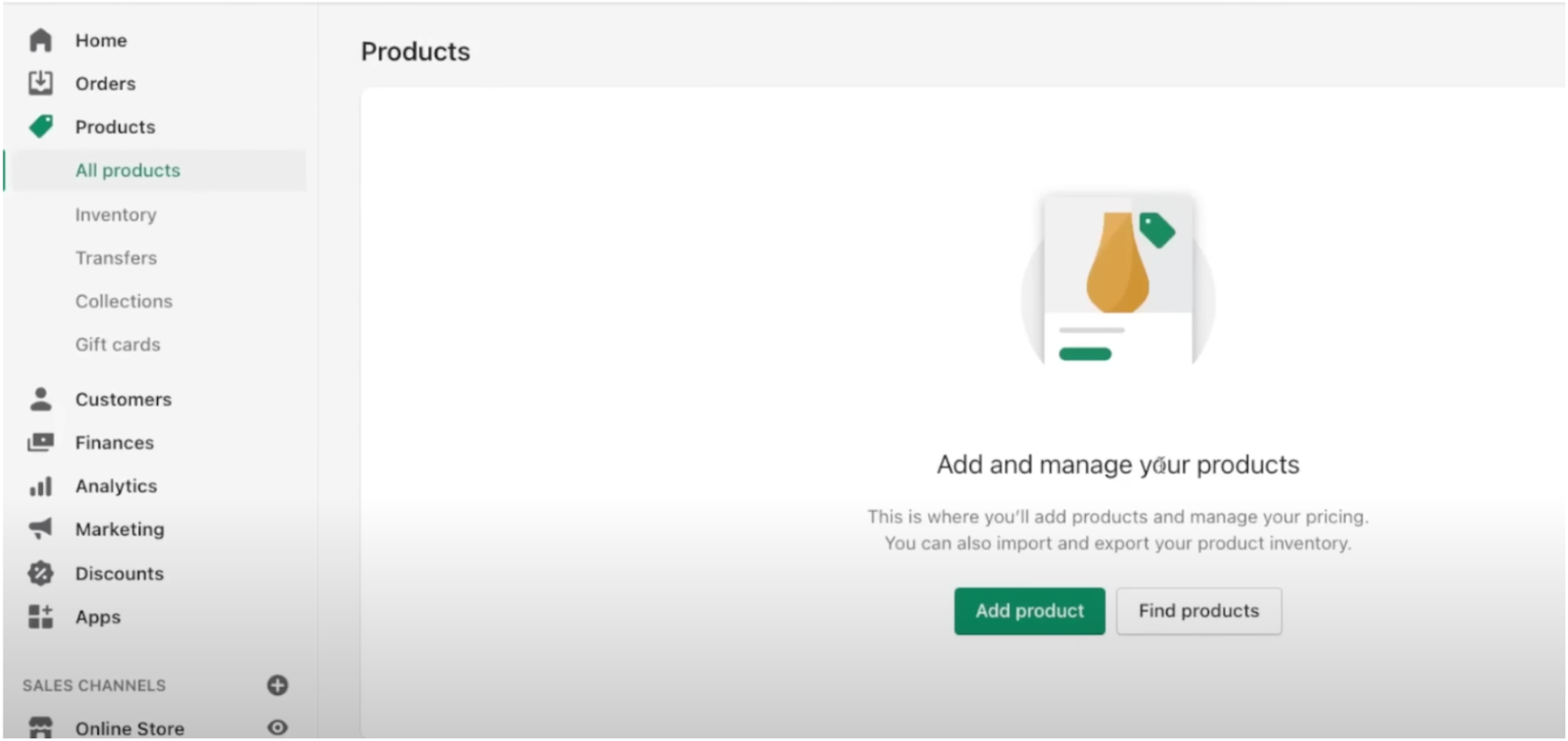 The user interface clearly shows you the key information needed, such as your product name, description, images, and price. Shopify allows you to upload multiple product images, videos, and 3D models. Having high-quality product media showcasing your product's different angles and features can help boost your conversion rates. Find out more about how visual commerce can increase your customer engagement here.
Shopify also allows you to input the quantity of each available product in your inventory.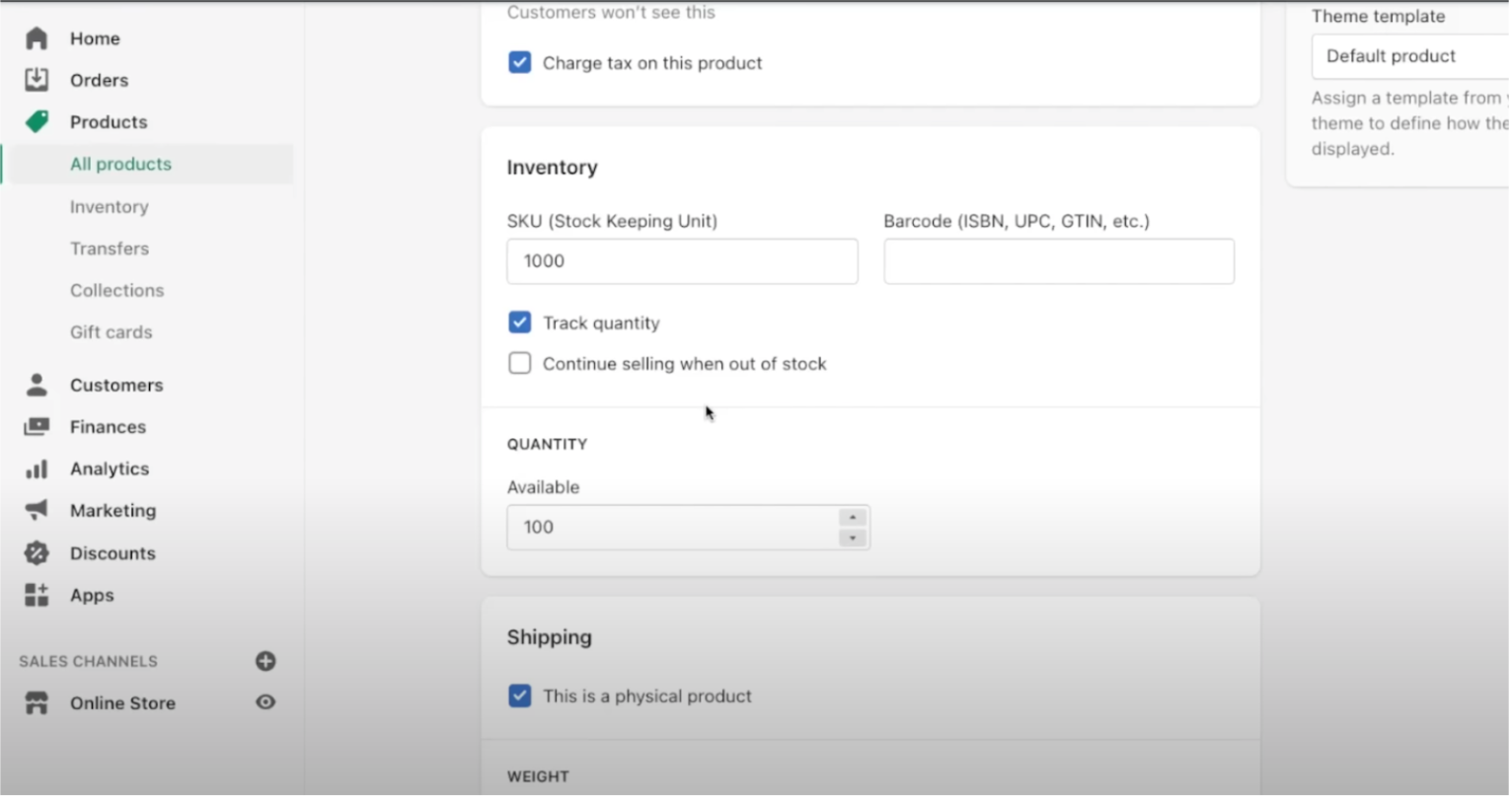 With this function, Shopify can track your inventory and stop customers from checking out when you've run out of stock. You may also choose 'continue selling when out of stock' if you'd like Shopify to keep the product available for your customers to check out. You'll no longer have to worry about manually keeping track of your inventory to ensure sufficient stock for your orders.
After keying in the necessary information, you can list the product and add it to the relevant collections. Your product dashboard will also show you the number of items you have left in stock and whether the product listing is live on your shop.
Streamlining your workflow
If your team is looking to shorten the tedious process of product photography and uploading images for your e-commerce business, we have a secret to share with you! SnappyFly is able to help shoot your products and provide you with high-quality media for your listings. With the help of Orbitvu's photography studios, SnappyFly can provide you with beautiful product media at affordable rates with quick turnover times. Find out more about the automated photography studios that we use here. With SnappyFly's wide range of photography services, you can be assured that your products, regardless of quantity or size, will be beautifully shot according to your needs.
If you engage SnappyFly for product photography services, you can easily upload the product images onto your Shopify store. SnappyFly's very own Flyt platform is integrated with Shopify, allowing you to publish selected product images onto your Shopify store anytime, with a single click. This automated and efficient way of uploading your product media will further streamline your workflow.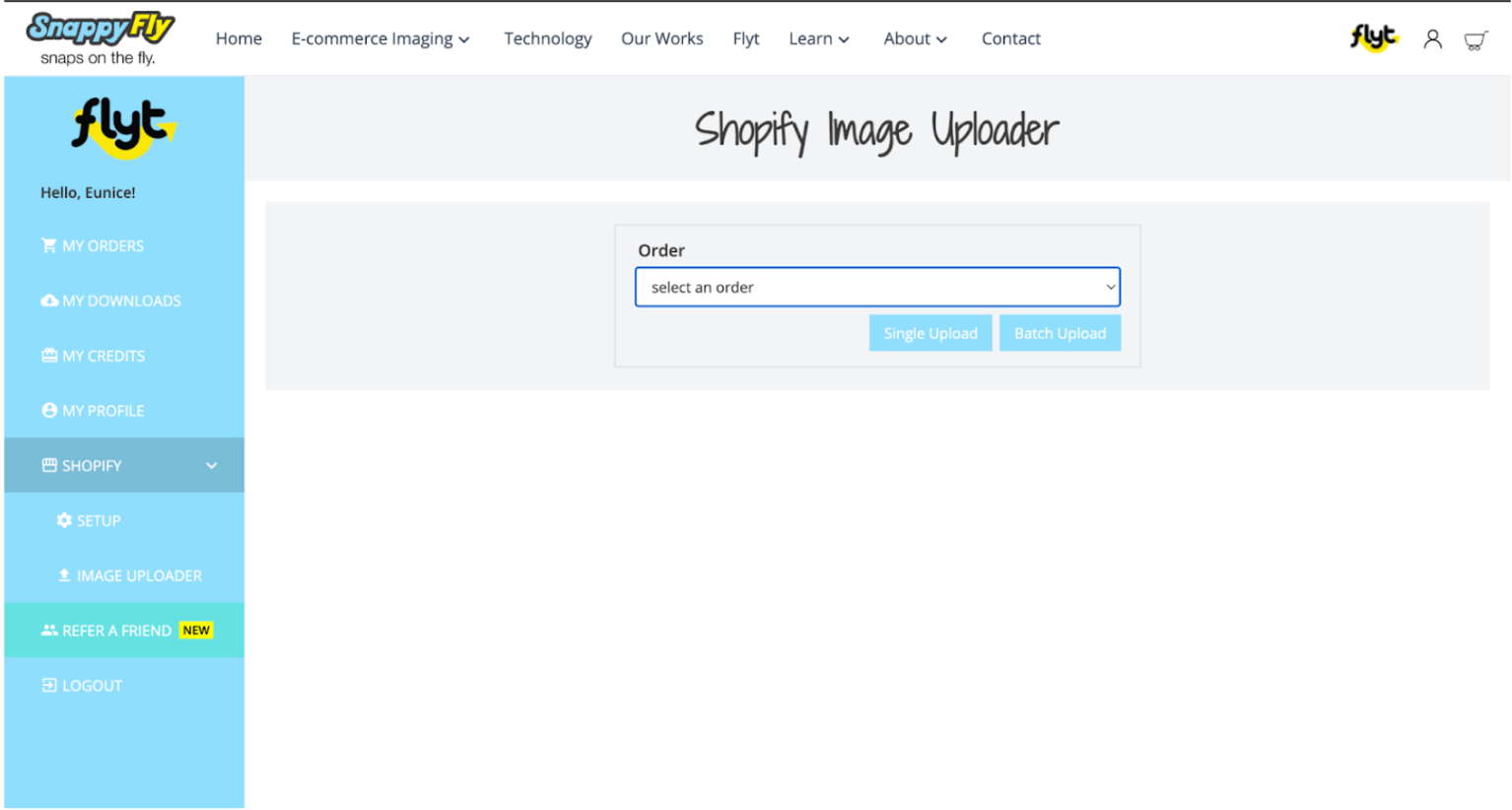 Find out from Singapore Trading Post how SnappyFly has helped streamline their workflow.
Getting started with Shopify
Shopify has countless other functions that will allow you to start your e-commerce business easily. Check out their Intro to Shopify page to find out more about their offerings and for an in-depth guide on setting up your very own shop!
Drop us a message if you'd like to find out more about SnappyFly's photography services and about SnappyFly's integration with Shopify.