Seeing is believing. This is a universal fact that applies to everyone for humans are known to rely most on their sense of sight. And so for ecommerce stores, the great importance of their product images cannot be over-emphasized. It is the make-or-break factor for the business. Product images has to be vividly displayed on the business website to first attract and then capture potential customers' attention.
Product images are made out of two types; those taken against a white background and those that are styled. Even though the general rule to have plenty of images on an ecommerce site applies to almost all types of business, styled product images offer a different set of advantages over its white background counterpart which many ecommerce owners tend to prefer.
Styled Product Images Piques Customers Interests
Let's admit it; we constantly search for beautiful things in life. Some people travel far and wide just to be able to gaze upon a picturesque natural countryside or spend much of their personal fortune to own an aesthetically-pleasing piece of automobile.
A picture speaks a thousand words
Thus a highlighted product placed in the right styled background will work to pique great interest in customers and evoke their curiosity to learn more about the said product.
If a picture speaks a thousand words then an effective styled product image would not only capture customers' attention but lure them to stay on the ecommerce site for a longer period.
It is important that customers are hooked at first sight because that is the only way to get them to stay on the site long enough to read through the product descriptions and make the decision to purchase.
Styled Product Images Sets Product Exclusivity And Reinforces Product Branding
In the cutthroat world of ecommerce, it is imperative an ecommerce site's products stand out among the the millions of products available in the online world. This means that products must have a specific and niche branding attached to it in order to tempt potential customers. It must have an exclusive mark and an established branding so as to be original and not just another generic product in the market.
So how do you accomplish the feat of setting your ecommerce product apart from the rest? Styled product images is the tool that you could employ to propel your ecommerce products to greater market prominence.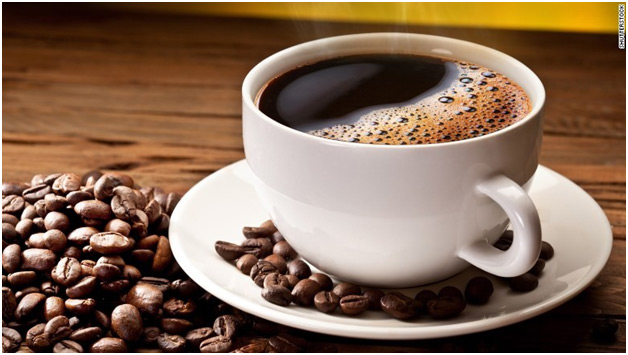 Consider for a moment the coffee product style image above. From the image, customers would perceive the coffee product as one that is possibly sourced from high-grade coffee beans. The steam produced by the cup of hot coffee gives the impression of aroma, an element which is very crucial for any coffee beverage-related product. The image of the coffee in a cup and saucer surrounded by the coffee beans also suggest that the drink is made to order, which hints at the factor of freshness of the coffee beans and probability of it being imported via air freight (common for most premium grade coffee beans)
Customers would safely form an advantageous perception of the coffee product as one that is quite exclusive from the spread of the premium-grade coffee beans and set this coffee product brand apart from others. It would be branded as a premium product and one that is worth the price sold.
Many people enjoy the thrill and joy of using products that are exclusive and unique. And many are willing to pay to be able to purchase a product that they have yet to touch but they have "experienced" through an image on an ecommerce site.
Styled Product Image Tells A Story And Promotes Product Brand Loyalty
The unlimited styles that you could generate to highlight your products are endless and should be carefully selected. For different colours, props, lighting and margin send different degrees of focus, moods and product functions. It also tells a story about the product and from the story, promotes product brand loyalty.
Ecommerce has the upperhand compared to conventional brick and mortar establishments in sending a story about its products directly to the customers. This is mainly because a customer is better focused when he or she is online i.e there is only them and the gadget screen in front of them. In a typical real-life store, customers are easily distracted.
An inviting styled product image coupled with an expressive description of the product at the customer's most focused moment would effectively cement customer loyalty.
If the customer could picture themselves using the product as depicted from the styled image then the idea of staying loyal to the specific product would be naturally and indirectly reinforced in their minds. .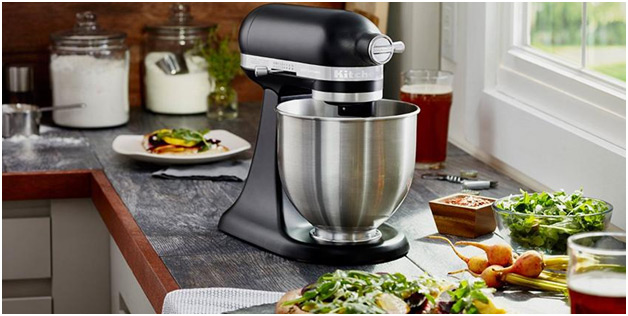 The styled product image above is a great example of a picture telling a story. The KitchenAid mixer in the image is depicted in a kitchen setting, a view many women, especially home-makers can identify with. It has been said that a kitchen is the soul of a home and many a nourishing meals are prepared in this particular part of of a house.
The image of the KitchenAid stand mixer serves to tell customers that this product belongs in their kitchen. That it is a must-have product in a kitchen where mothers (also fathers) prepare meals that feed the family. As a product associated with baking, it seeks to send the message to housewives, mothers, would-be bakers that a home would come to live not only with cooked on the stove but also with lovely cakes and pastries from an an oven with batter prepared by this stand mixer.
Having this product would add to the variety of food you could prepare in your very own kitchen and would be much more meaningful for it would be made with your very own hands. Now customers can read this story from the image alone, even without a thorough product description. Any words printed next to this product image would only fortify the story shown.
Styled Product Images Are More Flexible On Social Media Platforms
These particular type of images are flexible in that they work well on social media postings i.e Instagram, Facebook etc. On Instagram, vivid images matter greatly in attracting more followers who would in turn share the posting on their own pages.
Many small and medium-sized ecommerce sites owe their initial growth and continued popularity to Instagram which can be said to be the most image-dependent of the many social media platforms available.
On Facebook, ecommerce owners could upload up to about 30 images of a product to offer would-be customers more choices of different views. Facebook postings are great for sharing as a happy and impressed customer would be more likely to share via their own Facebook pages of the product they had bought or are seriously thinking of buying.
More Facebook shares equals more product prominence online and this in turn brings more traffic to the ecommerce site.
Most ecommerce purchases are made via mobile gadgets such as tablets, laptops and smartphones. Pictures loaded on such devices would really stand out more if they were styled images taken in social contexts. They provide better entertainment for the eyes and does not bore customers as quickly.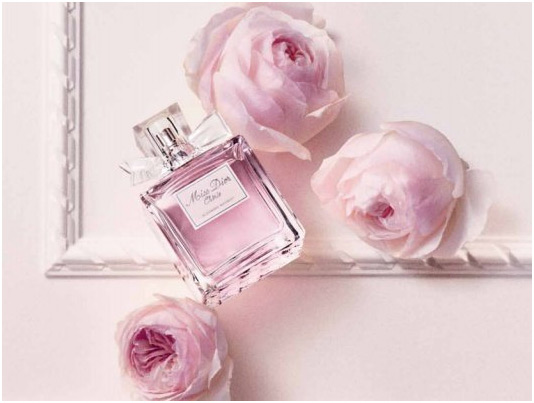 The image of Christian Dior's signature Miss Dior perfume bottle nestled against three soft pastel flower buds and a frame corner evokes a sense of grace and class when glimpsed from a posting online.
Ecommerce proprietors cannot afford to lose out on customer satisfaction thus every single posting of their product must be accurately captured in the most flattering setting.
The images must command curiosity and great attention as soon as customers lay their eyes on it and draws their focus for the next few minutes to deliver the written information next to it. From an overall perspective, a styled product image blends better in a social media posting as it is likely to generate more positive comments from customers or online users.
When Styled Product Images Should Not Be Used
There are a handful of times when styled product images would not be a good option.
This is especially true in certain online catalogues where products are of the same sizes but differ in colours or vice versa. A white background would be clearer and less confusing for the customers and helps them to make a better informed decision.
And if you are in need of performing further editing on the image, best if a styled image is not chosen. An image taken against a white background would be far easier to edit and thus save you a lot of time. It also provides you with the option of upgrading from a white background to a styled background. Basically if you need a good starter image of the product then white background ones would be the best choice.
Other instances and situations when a styled image would not be the best choice:
Sample products need to be displayed in consecutive sizes i.e extra small, small, medium, large and extra large
Exact and specific measurement and dimensions need to be highlighted
Accurate and precise tone and shade of colour of the products
Tech-based, tools and instrumental-type products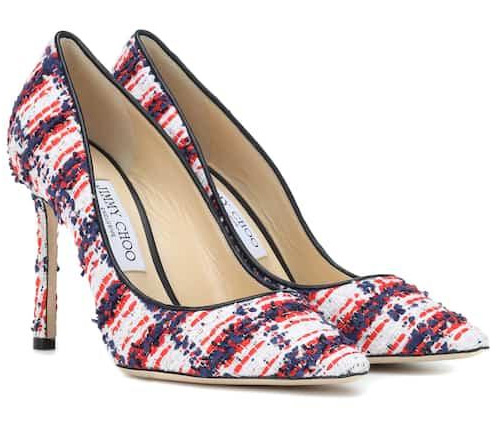 *An image of Jimmy Choo couture shoes taken against a white background perfectly highlights the striking colours and elegance of the classic heeled women's shoes*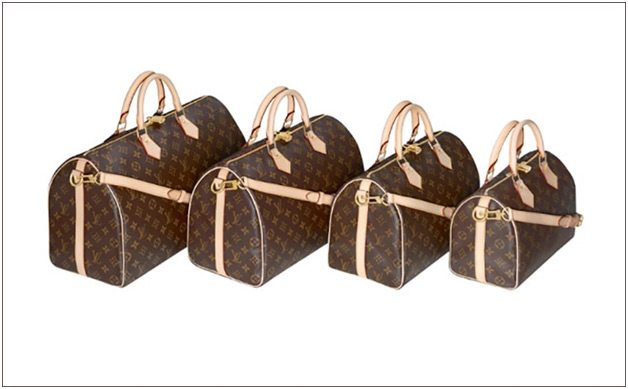 *The different sizes of Louis Vuitton handbags are captured accurately while maintaining its aesthetics in this white background image*
Styled Product Images Is The Way Forward For Ecommerce
With more and more traditional businesses and many other small to medium-scale industries starting their ecommerce platform , it is certain that online product photography especially in the form of styled images would continue to be a popular choice to further boost businesses.
It also paves the way for many photographers and skilled amateur ones to generate more income.
White Background Images Are Here To Stay
Product images taken against a white background will be here to stay despite competition from its more colourful and styled counterpart.
This is because they still serve an important purpose by fulfilling the need for the products to be viewed in a neutral and impartial way.
The need for clarity and simplicity in product images also bolsters customers' focus and aids in their decision-making.
Catalogues also tend to favour the use of white background product images as they depict a more systematic and less confusing display of products on sale.
No matter which type of product images are chosen, the use of the right type of image can work wonders for products on sale on any ecommerce site.
All you need to do is to choose that which fits your purposes best.